Department of Early Printed Books
Face to face with Alexander von Humboldt
The Rara reading room from the entrance with a portrait of Humboldt by Julius Schrader (Jan. 1859).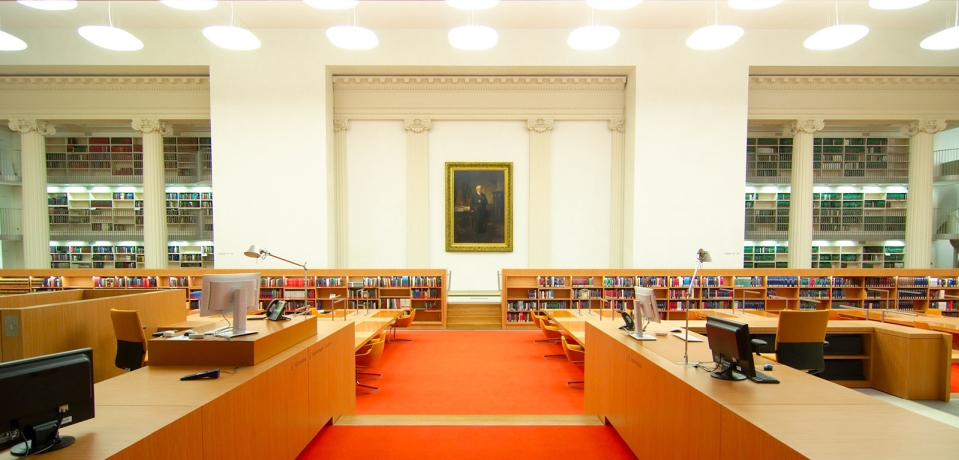 Between old and new
Rara reading room facing east with preserved sections of the old reading room of the University Library.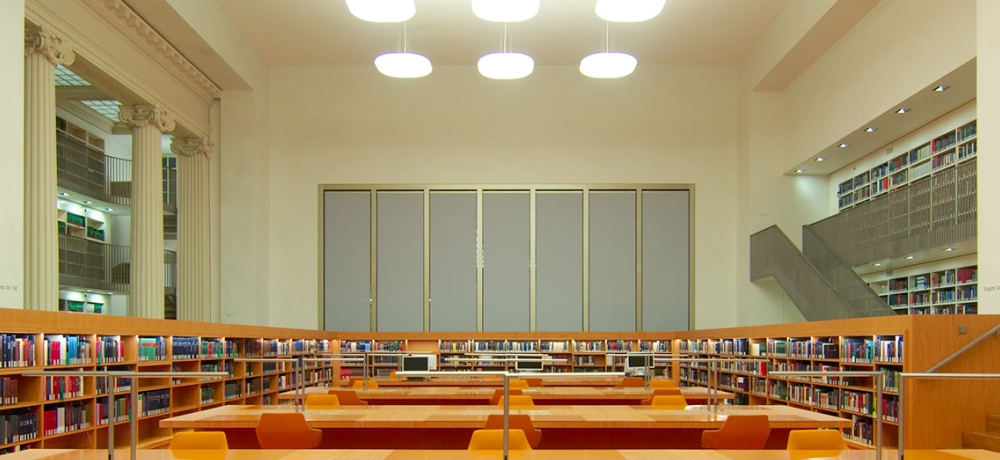 Art in Architecture
Tobias Rehberger's abstract clock object above the counter area of the Rara reading room.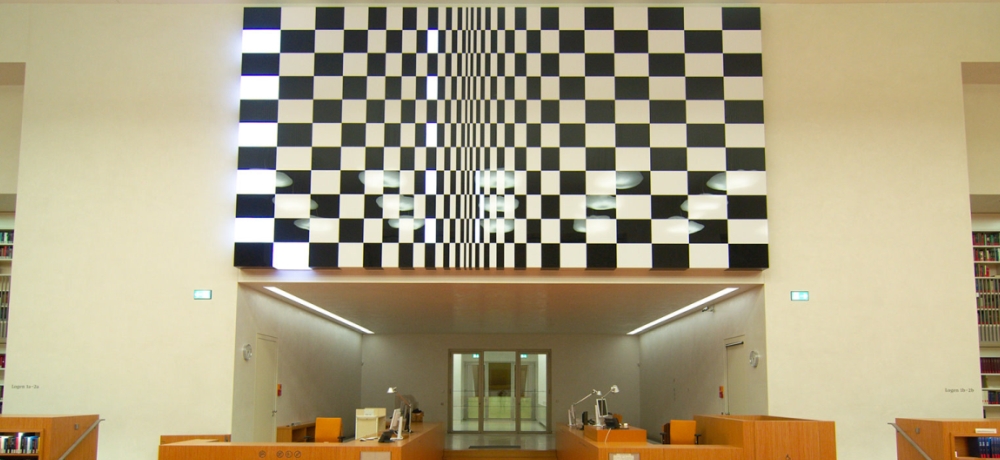 Rara reading room
Large-format volumes may also be used here.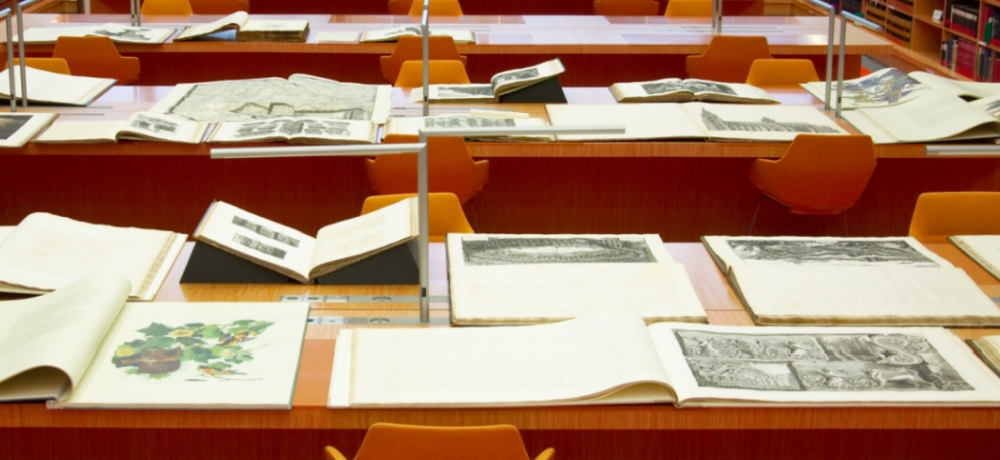 Just before the opening 2013
The finished Rara reading room before the 25,000-volume reference library was placed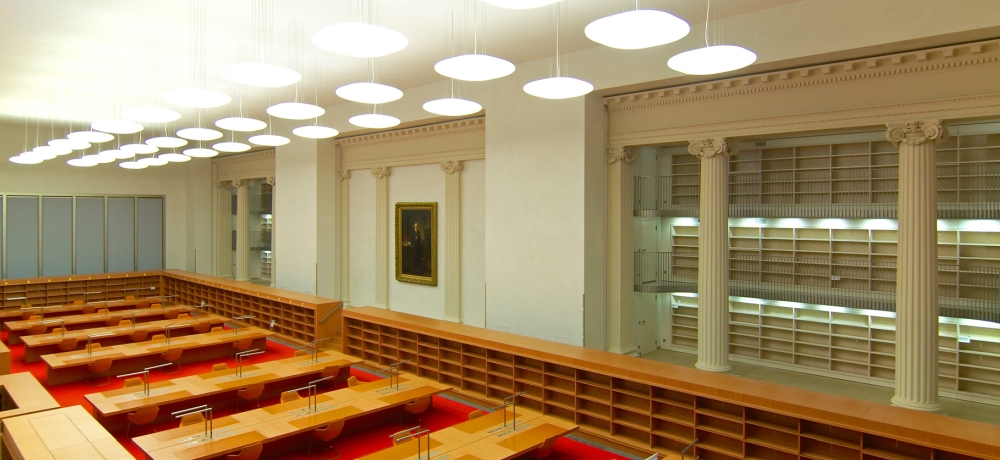 Face to face with Alexander von Humboldt

Between old and new

Art in Architecture

Rara reading room

Just before the opening 2013
Previous
Next
Site Unter den Linden (including Department Early Printed Books) is temporary closed.
---
The Early Printed Books Department provides items from the extremely valuable special collections of the Staatsbibliothek in the Rare Books Reading Room; special conditions of use apply. In the library as well as online, we provide information on the special collections and on old books in general, also including aspects of the history of science, books, and printing. We also arrange and coordinate reprint and loan contracts with institutions.