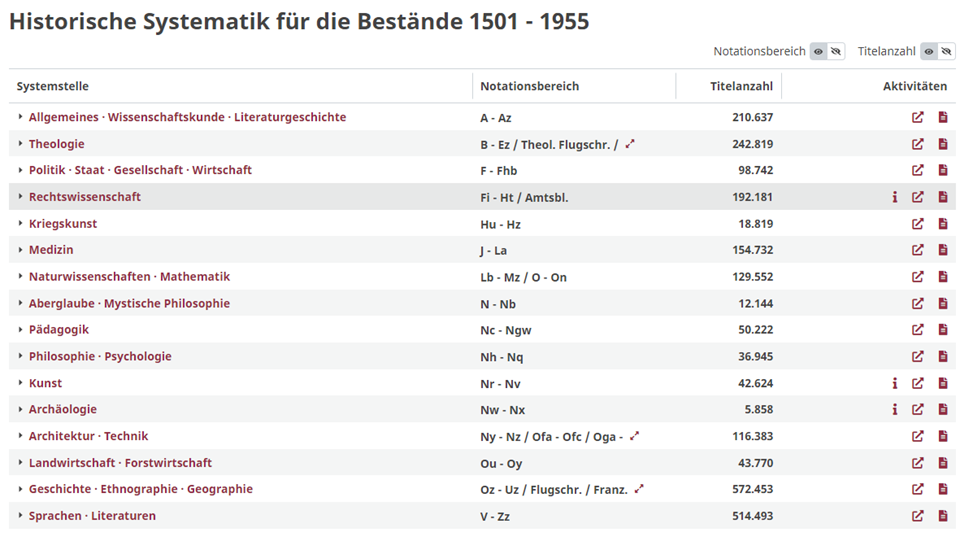 Subject catalogue (1501-1955) of the Staatsbibliothek online (ARK-Online)
Project object
The Old Subject Catalogue (ARK) of the Staatsbibliothek zu Berlin, a subject catalogue in book form from the 19th century, indexes around 3 million books and volumes of periodicals published between 1501 and 1955. The ARK is universal in subject, regional and linguistic terms.
Within the framework of the ARK online project, the systematics of this subject catalogue were completely processed and electronically recorded.
The online version of the historical systematics is available for subject searches with over 225,000 system positions.
Project term
1999 - 2017
Project participant(s)
Gemeinsamer Bibliotheksverbund (GBV)
3pc GmbH Neue Kommunikation
Third-party-funding
-
Contact
Heike Krems
Reader Services
Head of ARK-Online editorial office
phone: +49 30 266 433 131
heike.krems@sbb.spk-berlin.de
Read more about the project